Rensselaer County Remodelers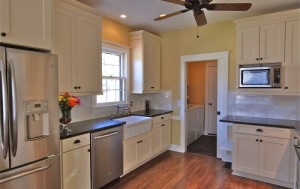 If you're in the early stages of beginning to plan a home remodeling project, don't worry!  We have laid out three easy steps for you to begin planning how you want your home to look.  Albany Home Remodeling is here to provide you with contractors and service you can trust and rely on.
The first step is to call around and ask to speak with many different remodelers.  Even if you aren't completely sure who to talk to at first, don't let this stop you from making the calls.  Whatever you do, keep on trying to contact the remodeler until you are able to speak to them in person and get all of your questions answered.
The next step is to make sure that your contractor fully understands what you expect for your remodeling job.  Don't be that person who pays in full for a home renovation or improvement and then winds up being extremely unhappy with the results.  By contacting one of our professionals, we you can be sure that you'll will be happy with the final result.
We are currently servicing the following towns in Rensselaer County, New York
If you have any questions or would like to get started on your project today, please contact us and we will provide you with a free estimate.