Home Remodeling Loudonville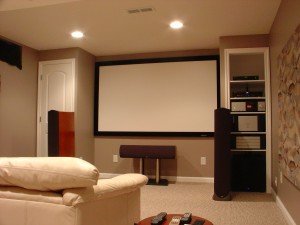 We hope that you have found our website to be helpful so far.  You are making a lot of progress towards reaching a better home.  You can find all of our services and products listed on our home remodeling services page.  If you're still having trouble or have any other questions, you can reach us directly by phone or via our contact form on our site.
Now that you've spend some time looking for quality remodelers, you may be asking yourself how long the process should usually take.  Typically, any remodeling project can last from several hours to several weeks depending on the size and nature of the project you are working on.  If you have many different jobs that you want done at the same time, such as a finished basement, interior painting, new vinyl siding and/or handyman services, all of this could take quite some time and you will probably be looking at several weeks before all of the projects are completed.
Our service can offer you the fastest turnaround time while still providing the highest quality work done for your new home.  Please don't hesitate to contact us and one of our professionals will get in touch with you right away regarding a free estimate.