House Painting in New York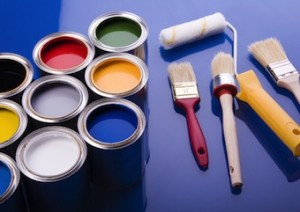 For over a decade, Albany Home Remodeling has served the Capital District as the premier home remodeling service in the area.  We have always provided all of our customers with the latest in both interior and exterior house painting in New York.
Our experience has helped us to offer residential and commercial painting services such as plastering, wall paper hanging and wallpaper removal and treatments for water damage.  If you need help with any of these or more, Albany Home Remodeling is definitely the right choice for your needs.
Interior painting
The most important aspect of interior painting for your house is to make sure that you are fully prepared for all possible outcomes.  Our Albany interior painters can make sure that you are successful in this important step and that your paint job looks completely professional and aesthetically pleasing.
Exterior painting
Another important thing to remember and consider when going about this is to determine the proper materials to use for the specific surface that you or your contractor is going to be painting on.  If you don't take care to do the proper steps of cleaning, sanding, scraping and priming all in the correct order, then you may very well wind up with a final result that does not meet your standards.
House Painting tips
If you're serious about painting your own house, we can only offer you advice but it should not be taken as formal recommendations, as we are only qualified to do the work ourselves.  In most cases, having a professional do the job will always result in a superior outcome.  For your convenience we have provided you an interesting article about house painting.
If you would like to learn more about how we can help improve the overall look of your home please feel free to contact us today to schedule your free consultation.