Guilderland Home Remodeling Solutions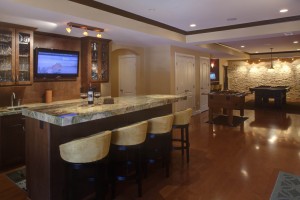 You have looked all over for a real home remodeling solution that you can count on; a solution that will bring real results that you will be happy with.  You will be able to find that with our team and even if you're not completely sure what you want your home to look like after a remodeling job, we can help you come up with many different ideas until you find the one that suits you best. We are always here to answer questions and be at your side every step of the way.
There are enough choices when thinking about how to go about starting a big project that we can help you decide on the best possible outcome that will bring your home to life.  If you are thinking about putting down new wood flooring or tile flooring, or making other large scale changes to your home, our remodeling team from Guilderland can make this happen for you.
Please don't hesitate to contact us at Albany Home Remodeling for a free consultation.  We are waiting for your call and look forward to working with you.