Decks in Albany, New York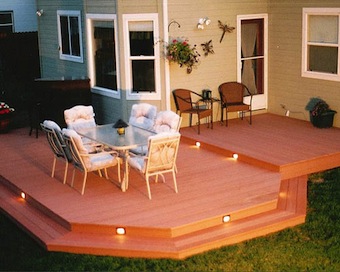 As the premier contractors in the Albany area, we are able to provide you with a level of quality and service that is pretty much impossible to find anywhere else in the Albany area.  We can build a deck for you that will help make your vision a reality.  Whether your project as large or small, we are able to build quality decks that last and create the look and feel you desire.
When the springtime comes around, it'a always enjoyable to be able to sit outside on a freshly built deck that afford you and your guests the luxury of a place to congregate and enjoy the outdoors. If you're not sure what materials to choose from, our highly skilled contractors can provide you with an assortment of the finest woods and synthetics that you can use.
If you're more interested in renovating your deck or rebuilding what you already have, our highly traines specialists can help you with that as well.
Deck Maintenance
Deck maintenance is also an important aspect of maintaining a beautiful porch that will impress guests as well as  prove to be a safe and sturdy foundation for any deck accessories such as tables and chairs that you might want to include. The finish of your deck is something that can greatly enhance its overall appearance and our specialists can help you with this as well.