Albany County Home Remodeling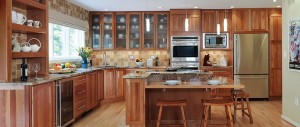 So you've finally found us and congratulations!  You will be very pleased to find that you have come to the most reliable home remodeling service in the Albany County region.  Please look at the content on our site and let us know how we can help you in beginning to plan your next kitchen or bathroom remodel.  Even if you are looking for a new deck, we can help you in that department too.
We take pride in knowing that our contractors can remodel virtually any part of your home in a way that will leave your home better than before.  You will also hopefully appreciate the fact that you will be saving a lot of money by using one of our highly skilled Albany county home remodeling contractors.
Albany Home Remodeling services the following areas in Albany County, New York
Contact us today and we will be provide you with a free estimate as soon as possible.  Thank you again for taking the time to visit our website and we look forward to meeting you.